Wednesday, 28 February 2018 | Nick James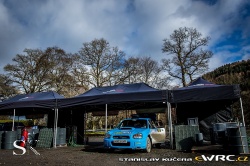 The Rallynuts Duo of Paul Bonas and Craig Cameron piloted the Rallynuts Subaru Impreza to a 12th in Class (B13) at the Cambrian Rally on the 17th February.
The rally, which started and finished at Llandudno Promenade, also marked the opening round of both the British Trials and Rally Drivers Association national championship and the Welsh Forest Rally Championship.
Wednesday, 24 January 2018 | Nick James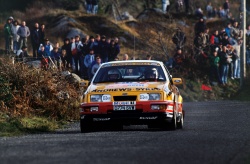 On Saturday 27th January, we will be holding an Open Day at our Showroom in Redditch. We are holding the event in conjunction with the Redditch and District Car Club. With a wide selection of vehicles available from the club it should be an exciting day for rally fans and car lovers alike.
Tuesday, 1 August 2017 | Nick James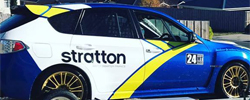 Beau Johnson - Beautiful day, beautiful car!
Saturday, 29 July 2017 | Nick James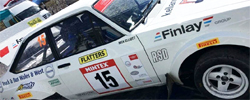 Nick Elliott and Dave Price - Harry Flatters Rally
Friday, 28 July 2017 | Nick James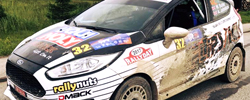 William Butler's been fighting hard in Estonia!
Wednesday, 8 December 2010 | Nick James