The 2022 UK Rally Season is Underway!
15 March 2022 | Sadie Matthews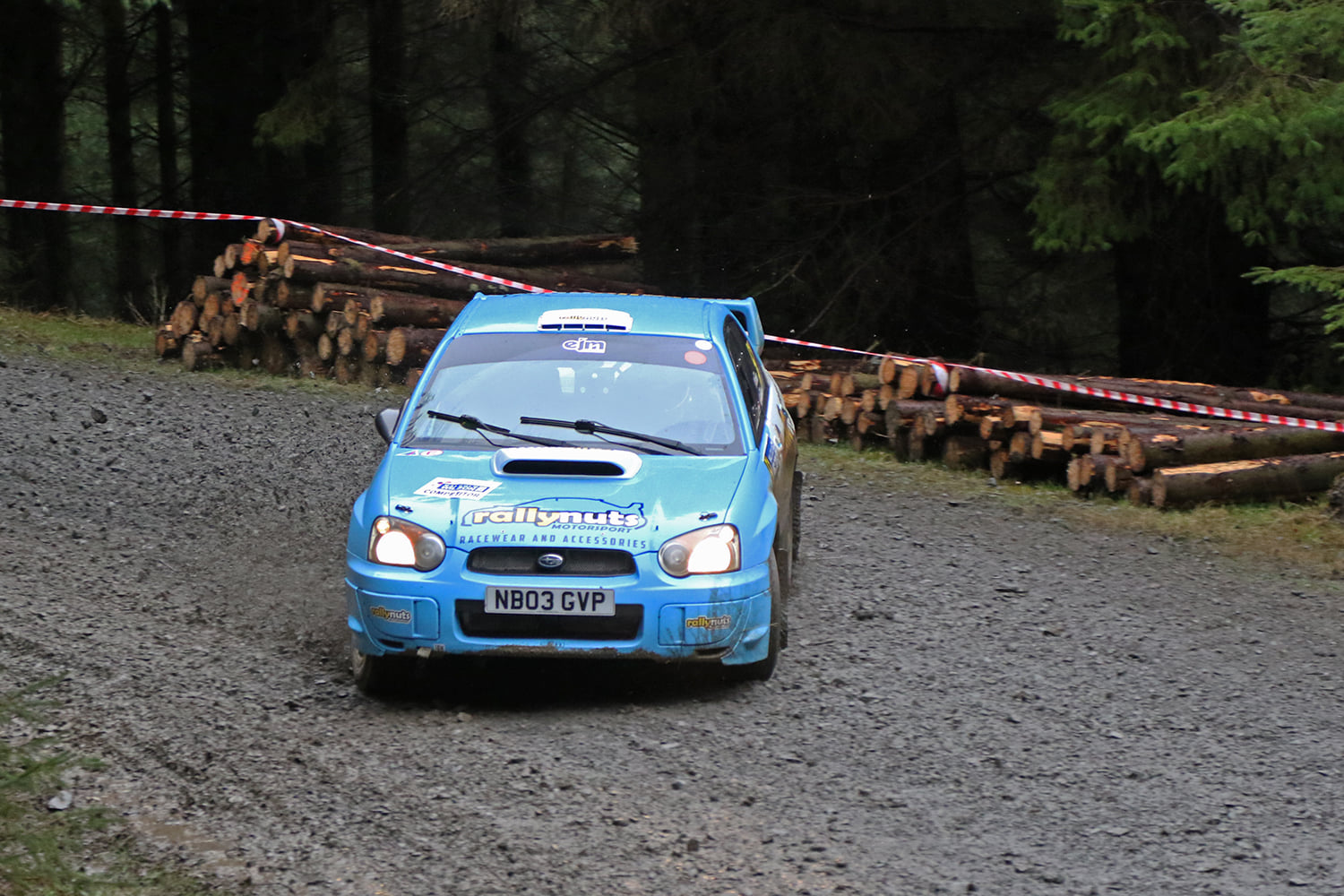 March 2022 saw the start of the BTRDA Rally Series with drivers and fans heading up to the beautiful Lake District for the 45th Malcolm Wilson Rally .
Taking place on the second weekend of March (Saturday 12th and Sunday 13th) cars started in the village of Cockermouth before setting on an epic drive throughout the forest stage event for 43 gruelling miles.
Over 130 cars entered the rally, including our very own Rallynuts 2003 Subaru Impreza. Driven by Rallynuts' co-owner and rally fanatic, Craig Cameron and joined for the first time by co-driver, Dafydd Evans (a new experience of these stages for Evans) the team came a respectable 24th.
Highlights of the weekend including the Greystoke and Grizedale stages, described by Evans as "something else", with Cameron's take on the race: "although it was slippery to start thanks to the rain from the previous few days, it was an absolutely brilliant race with Greystoke and Grizedale being the highlights – those are some very fast and flowy stages. Grateful the weather held off too as it meant we could enjoy the views from the road - even at speed!"
The Rallynuts team would like to express their thanks to all organisers and volunteers, especially M-Sport HQ for hosting the event and the Forestry Commission whose maintenance of the land helps to make these events possible.
Preparation is already in full swing for the next event in the series, with new TRS Magnum Ultralite 6 Point HANs Harnesses being fitted, alongside some new safety gear and race seats. Keep an eye out for our future blog posts which will offer a more in-depth look into the kit our drivers and car use.
The next stage of the BTRDA Rally Series is our very own Rallynuts Stages in the stunning Welsh hills on Saturday 8th and Sunday 9th of April, check out the Rallynuts Stages Rally website for more information on driver registration, volunteering, or spectating – everyone is welcome, and we hope to see you there.