2022 Rallynuts Stages Rally: An Egg-cellent Weekend!
22 April 2022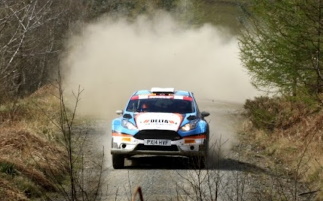 The weekend of April 8th and 9th saw over 150 drivers, 1,000 spectators, 100 members of staff, and 500 Creme Eggs descend upon the Welsh countryside for the 7th Rallynuts Stages Rally, and what a fantastic event it was!
The 45-mile track took drivers through the picturesque villages of Builth Wells, Myherin, Sweet Lamb, and Hafren. Rolling hills and lush green forestry surrounded the gravel road of this event, with some unfortunate nose dives into ditches for more than one car in the second stage – thankfully, everyone came out safely and the cars were repaired ready for stage three.
There was no stopping this year's winner, however, as Matthew Hirst took his second win of the MSUK Pirelli Ravenol Welsh Rally Championship. Driving the Ford Fiesta R5+ with co-driver Declan Dear, Hirst had an incredible 24-second lead over their nearest rival across the Myherin stage.
Our own Rallynuts Subaru Impreza, unfortunately, didn't see the track this rally, technical issues brought a rollercoaster of emotions throughout the day. Not all was lost as Rallynuts owner and Impreza driver, Craig Cameron took to enjoying some time greeting the drivers over the finish line with a Creme Egg and chatting about their race – a highlight of the day for Cameron as a lot of comments were made about how very well run the event is, the exceptional organisation and one driver saying "I've been doing this for nearly 20 years, and this is always by far my favourite event of the series. Always well run, fantastic track, lovely organisers, and topping it off – a Creme Egg, brilliant!"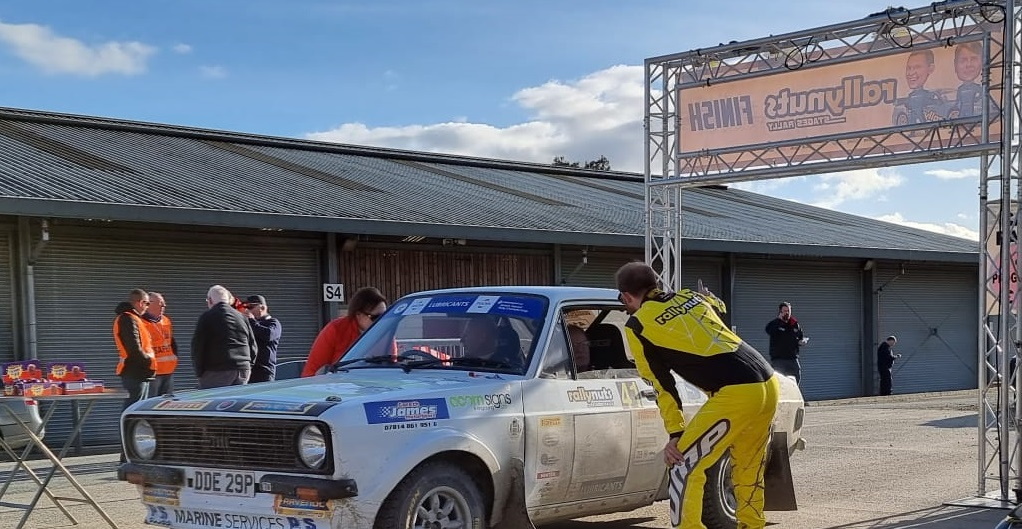 Rallynuts would like to express their gratitude and appreciation to all who attended the event, whether as a driver, co-driver, marshal, or spectator; everyone has played their part in making this another successful race in the British rallying books. After two years of postponed events due to COVID, we are all very excited to get back into the racing life again and already have begun the preparations for 2023!
Next on the calendar for the BTRDA Rally Series sees drivers heading north to Jedburgh for the Border Counties Rally on Saturday 14th May. We'll be having a chat with our very own rally driver Craig Cameron before this event to hear about his thoughts and find out more about the kit within the car.